Scrabblers come in a variety of lasercut styles in sets of 150 tiles each. 130 bigraphs and 20 trigraphs.
Rainbow Style: Colourful Wooden Hardboard 1/8-inch thick
Brown on White Style: Laser-etched and cut white wooden hardboard 1/8-inch thick
Solid Wood: 1/4-inch thick white-washed, lasercut and dark-etched
Luxury Acrylic: 1/8- and 1/4-inch thick in various colours
Stackers: larger set of tiles with stacking grid.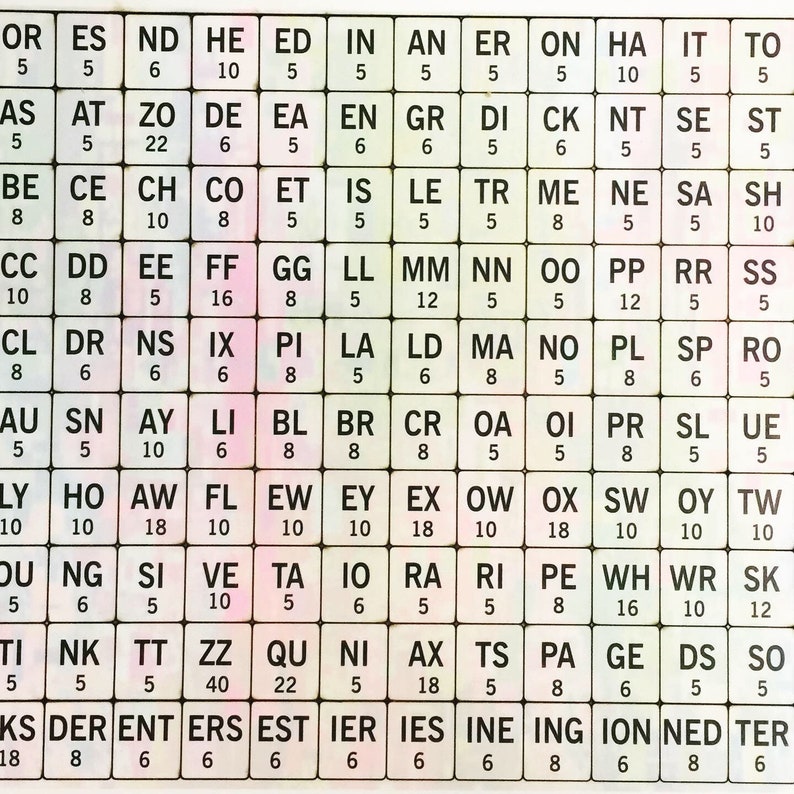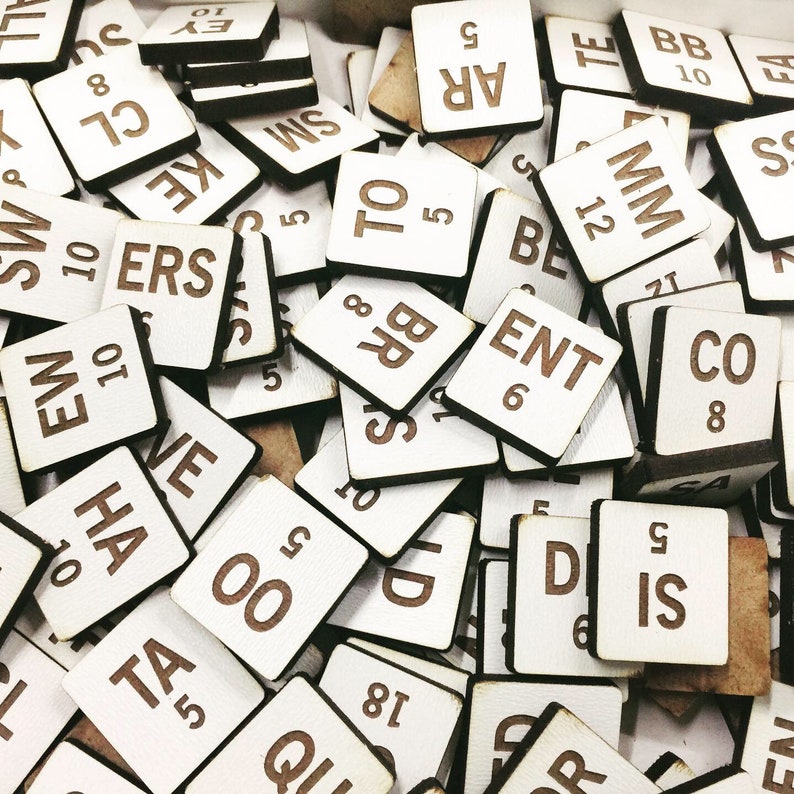 Order Scrabblers through
Brainy Games at Etsy
Order Stackers version through
Stackers at Etsy
or contact Brainy Games if in the GTA. Find them at the Aurora Farmers Market and Artisan Fair.